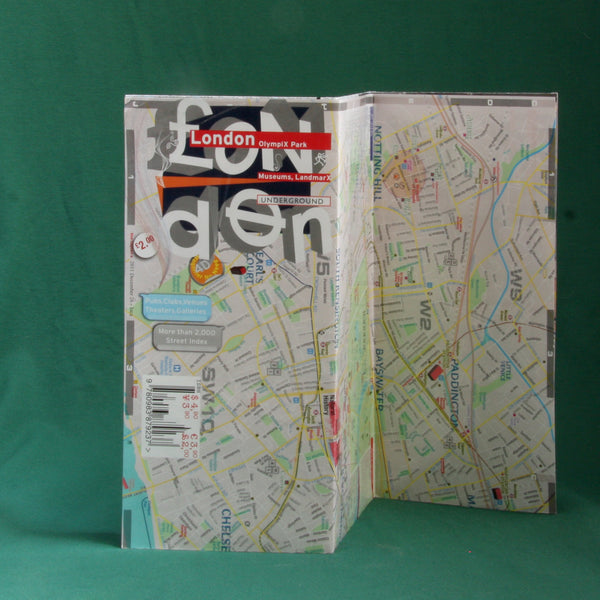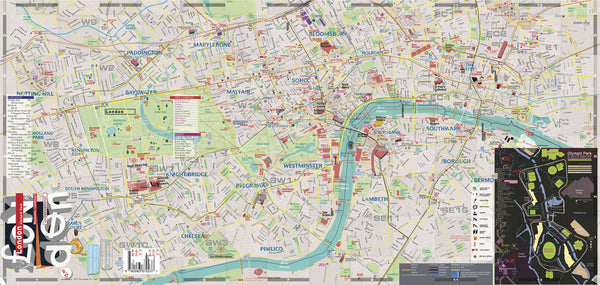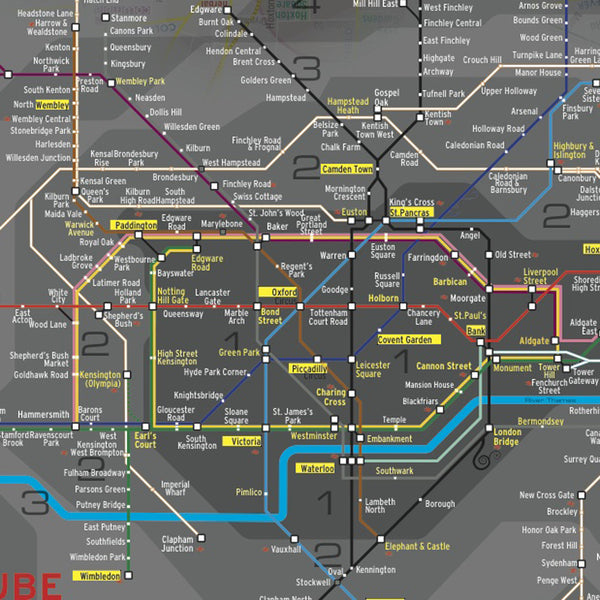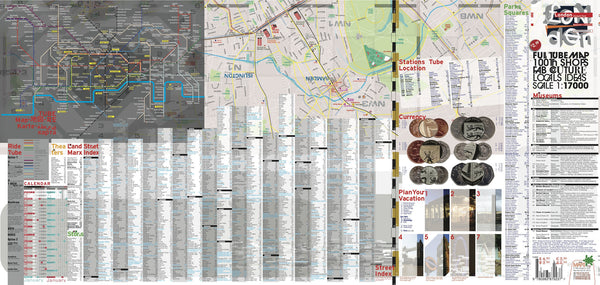 London Map Guide Laminated - Streets - Tube - Museums - Clubs NO POCKET - BROCHURE
Regular price
$3.00
Sale price
$2.50
---
If you are here means you like design and style,
and me too, and this London has the informations that a upscale but gritty person is interested, how to go famous and not famous places, major landmarks, fancy restaurants and bars or the speakeasy for singles.
Perfect to families and groups, it helps avoid the touristici streets for a more intimate and quieter discovery of the city of lights. But you can find music gigs, concert halls, plus the relaxing areas like parks [green] .
The paper is LAMINATED with UV so it gives it strength and some kind of water protection, not 100% because the sandwich of film and paper has the side open, so when water infiltrates between it will bulge and damage; just dry though and the map will be still usable.

The folding is ergonomically thought for the map to be read horizontal.
The Tube lines are [embedded] in the streets design so to give easy directions to where to go, there is a complete map with all arrondissements in case you get lost or like to get lost in Portobello or East End.
 
Specs
• Colors for different layers, from main locations to smaller places, then the roads from darker and bolder main throughways to the less trafficked


• The place objects has a reddish colors and sometimes a 3d version of it


• Stores index have numbers and a grid associated to easy localization.


• You can find logo for restrooms in subways or public spaces
 
Customers Reviewed in eBay or Amazon give this map excellent grade, AAA+ or lot of stars

Added new version with Augmented Reality, now scan the map with your mobile [iOS, Android etc] and see listings for events, landmarks, baños, venues, food, bars, speakeasy, maps of maps, etc
 
Enjoy and hugs
Code:
0027-maps-2011-12 - ISBN 978-0983879237
Title:
2012 London - Notting Hill to Hoxton - Parks Museums - Tube - Street Index
Brand:
TerraMaps
Color:
4 colors + White + Not using paper from trees Eco-Friendly
Copie Stampate:
20,000 - Introductory price of $1,00 instead of $2,00 for limited time
Condition:
New, never used, unopened, undamaged item in its original packaging (where packaging is applicable)
Plus:

Streets names index

Shopping centers

Museums

Landmarks

Lot size:
closed 8.5 x 3.75" - open 8.5 x 24"  1,5 ergSubways, Railways, Waterways  Green Markets 
Plus: + Plus

Theatres/Clubs

3D Building [ooooh!]

Shopping Centers

Extra suggestions places cool

Many good feedback 
because of paper that last longer, dont worry easy to read and fast
This review is from: 

TerraMaps London Street Maps - Tube - Laminated (Map)
I bought this product to help manoeuvre london while we there on a layover. What I liked about this product than other ones is all the extra info about money, the tube, and landmarks. My one complaint, and the reason I gave it four stars, is that there is not a distance key. This made it harder for me to figure out how far one landmark was from another. Or one tube station from another. Otherwise, this is an awesome map that could replace all your other central london maps.